Supercilium
Brow Henna Starter Kit
All you need to bring out the best in you! This starter kit contains: 5 shades of brow henna (Blonde, Golden Brown, Light Brown, Medium Brown, Dark Brown), Eucalyptus Color Developer, Cleansing Lotion, Tint Remover, cup, measuring spoon and brush.
Product description
Carefully selected.
Supercilium offers a great alternative to regular brow tinting. This kit contains everything you need to create flawless brows. Our starter kit is comprised of our Skin Cleansing Tonic, Eucalyptus Color Developer and Henna Tint Remover, in addition to all five (5) of our Supercilium eyebrow hennas, which are based on the latest innovations in hair coloring. Thanks to a careful selection of pigments, our henna does not leave a red glow on skin or hair. Henna has been used for thousands of years to transfer color onto skin, leaving a sophisticated tattoo effect. Includes a mixing bowl, spatula and angled brow brush for the perfect application. 
At Supercilium we truly believe in the power of nature and we aim to keep products organic and close to their roots. Here are 4 benefits of Brow Henna and why it is the leading trend in cosmetics right now:
1. Customisations
Choose the color that looks the best with your clients skin tone and hair color. Our five distinct colors can also be mix based on your clients personal style. Create flawless, ombre-like brows of your choice using our Supercilium color chart as your guide.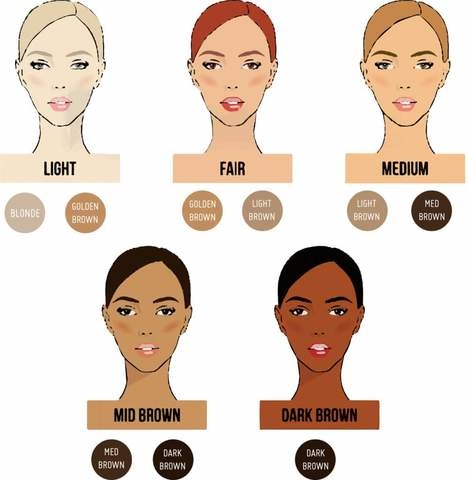 2. Quality Investment
Many brow treatments may not leave your clients 100% satisfied afterwards. That's not the case with Supercilium Brow Henna. If you're clients are not fully satisfied with the look, the color can be easily adjusted and pain free. Each start kit contains enough 
product
 to apply 150+ treatments. This is less than €1.00 per treatment! 
3. Pain Free Flawless Brows
Give your clients the gift of fabulous brows without using any needles, waxing or blades. Use Supercilium Brow Henna as a way to introduce your clients to the results from microblading or other permanent brow treatments. 
4. All Natural
Made from 88% all natural henna. Not mixed with any harmful ingredients for the skin and hairs.