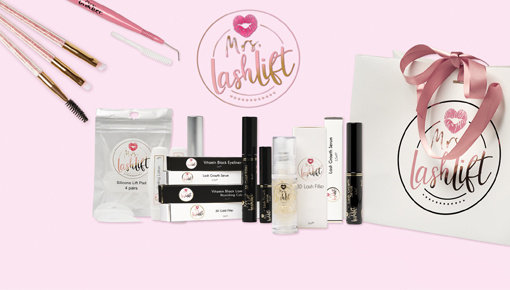 Lash Lift Products
Everything you need to offer your professional Lash Lifting and eyelash lamination treatments.
Lash Lift Products
Eyelash Lifting - What Is It All About?
It's like perming your lashes into a lifted, curled state. With this method, the eyelashes are smoothed and stretched and then raised.
In this category you will find everything you need for a professional lash lift treatment.
Here is a short list of eyelash lifting:
More length and swing and optical enlargement of the eyes
Optical thickening of thin eyelashes
The color of the eyelashes can be intensified as desired
Natural end result
100% natural eyelashes
Also suitable for contact lens wearers